RDS Research & Development Specialists
RDS specialise in helping businesses identify and claim their Research & Development (R&D) tax credit/refund from HMRC. When they first approached Code Galaxy, they were using four different software packages in order to operate well.
Visit Project Site
What we did
Zoho API Integration
Centralised case management system
Streamlined business processes
User performance management
System usage tracking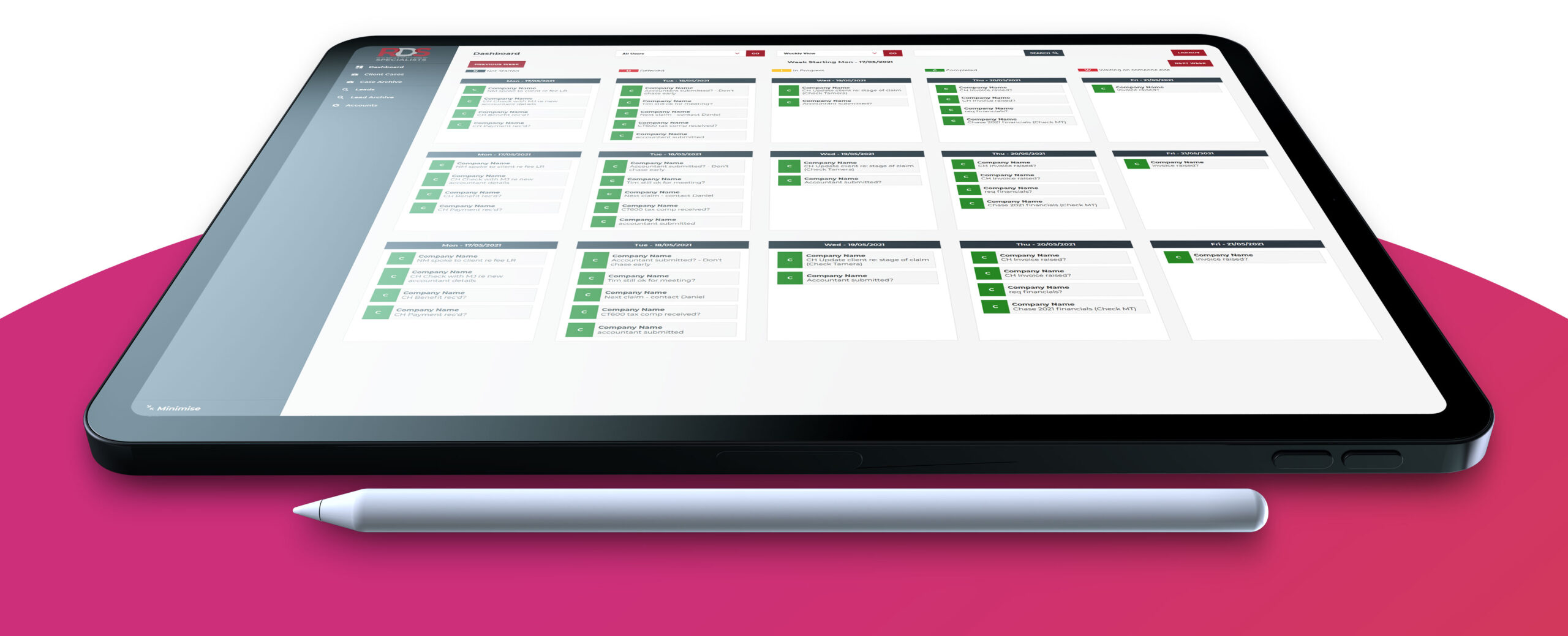 Innovative process system launched for a fast growing and leading R&D firm.
To save time and improve their efficiency and customer journey – RDS wanted us to develop one piece of bespoke software. The bespoke software needed to improve the handling of customer records within the organisation. Code Galaxy created a piece of bespoke software that replaced the need for the four existing software packages. It was important that the bespoke system integrated with ZOHO, RDS' chosen CRM system so that the RDS team could edit and update customer records.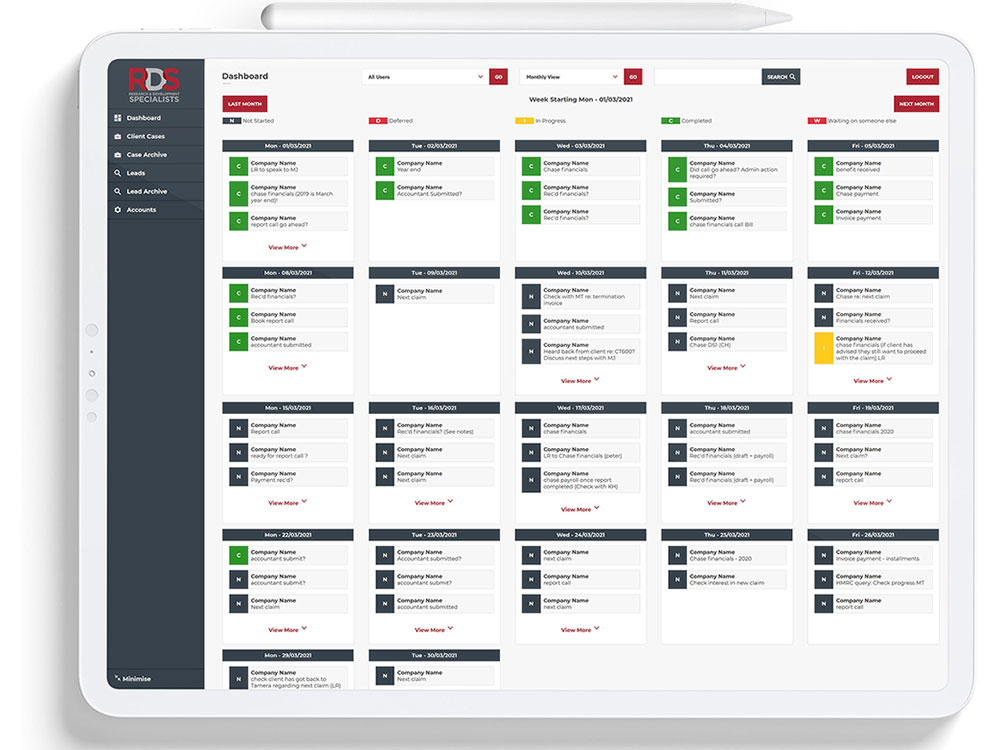 Bespoke Case Management System
We created a bespoke case management system that stores and tracks customer case records throughout the customer journey for this project. The new system breaks information down into sections and status' which prompts the team to move customer journeys forward more effectively. This software will save RDS time and money while also increasing efficiency within the organisation. Management now has a top-level view of customer cases.​
Get In Touch
Highly professional and quick to deliver
It has been a pleasure working with Nicky & his team at Code Galaxy over the past few years. Not only have they been highly professional and quick to deliver on every project, but they have always exceeded our expectations, and the innovation brought to the software developed for our business has helped us increase our efficiency in-house; thank you!
Geoff, RDS R&D Specialists